Is the upgrade to HubSpot Marketing Hub Professional worth it?
30 Sep, 2022
|
4 MIN READ
|
Matt Freestone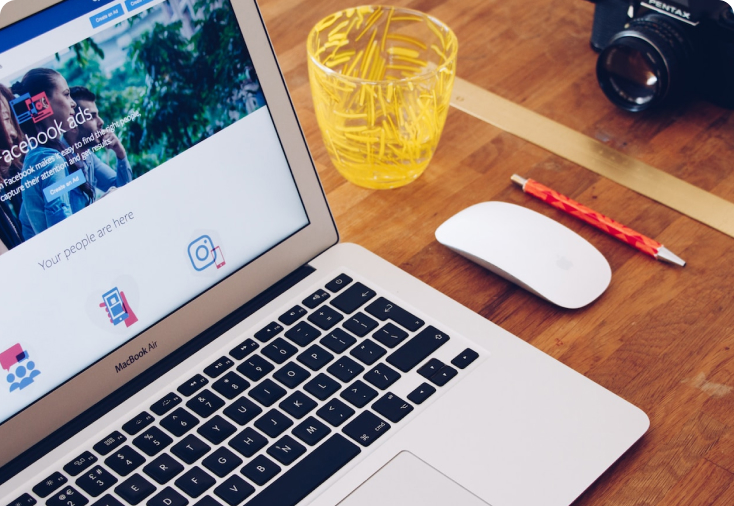 Marketing Hub Starter is under £50 a month and Marketing Hub Professional is around £850 per month. That's a big difference, so what are the benefits? We can promise you, it'll pay for itself very quickly.
Take your email campaigns to the next level
If email marketing is your main communication channel with your clients and prospects, and you're not using Pro, you are really missing out. Marketing Professional is essential for CRM-powered marketing!
Here are our top picks for email improvements in Pro:
A/B testing - you can test which subject line or content style works best for your emails. If you're struggling with engagement on your emails, or if you've been using the same style for a while, it may be time to see if you can improve your email performance.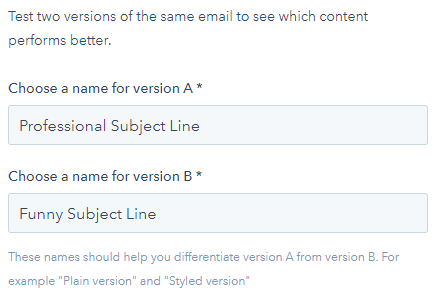 Smart modules - you can choose to show different content to different people, all within the same email. This works off a list or lifecycle stage. In the example below, you could send one email that had a different message for people in each one of the 3 lists - perfect for ensuring your messages always hit the mark with your contact.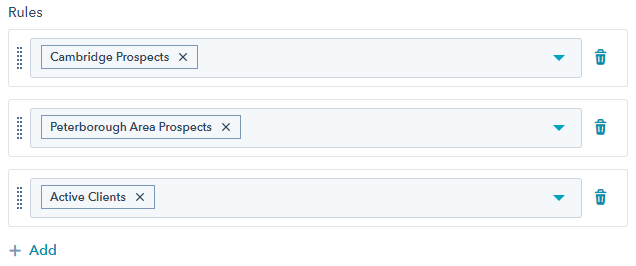 Email sending domain - connect your email domain to HubSpot, ensuring your emails do not end up in spam filters.
Make the best use of your ad spend
Marketing Professional gives you detailed insight into your ad campaigns on Google Ads, Facebook Ads, and LinkedIn Ads, meaning you'll waste less money and create more contacts.
Using Pro, you can see the exact ROI of your ads and how those ads created deals or reengaged past customers.

The most powerful feature of connecting your ad accounts in Pro, is that you can create Ads Audiences in HubSpot and sync them into your ad campaigns. Imagine being able to show ads to everyone in your deal pipeline, or everyone who came to your stand at an event - game changer for conversions!

Automate your nurture programmes
Save your team a huge amount of time by automated your entire process from contact creation through to deal creation. With Pro, you can create campaigns that trigger when someone views a case study, attends a webinar, and so much more.
Research by HubSpot has shown that customers using Workflows (automation) get 85% more form submissions and 43% more contacts in their CRM!
Lets say, for example, someone comes to your website and browses a few pages and then leaves. We'd want to put them into a re-targeting journey as they're in the awareness stage.
This person then see your ad and downloads your white paper on your landing page. This person is still in the awareness stage, and it's now our job to move them into the consideration stage.

3 hours after they download the white paper, they get an email from your sales team asking to book in a demo. They accept the demo and are now in the consideration stage. Content you could create at this stage includes webinars and case studies - perfect for sharing with them during this buyer stage.
On the demo, your awesome sales team confirms they are a good fit for your product/service. Our role now as marketers is to move them into the decision stage and buy our product or service. You may want to invite them to a more detailed demo, or book a visit at their office, or you may want to issue a proposal straight away.
All of this can be automated by using HubSpot marketing automation.
Consolidate your social media efforts
Using another social scheduling tool but also paying for HubSpot? The HubSpot Social Scheduling tool including in Marketing Professional has everything you need for scheduling social media posts.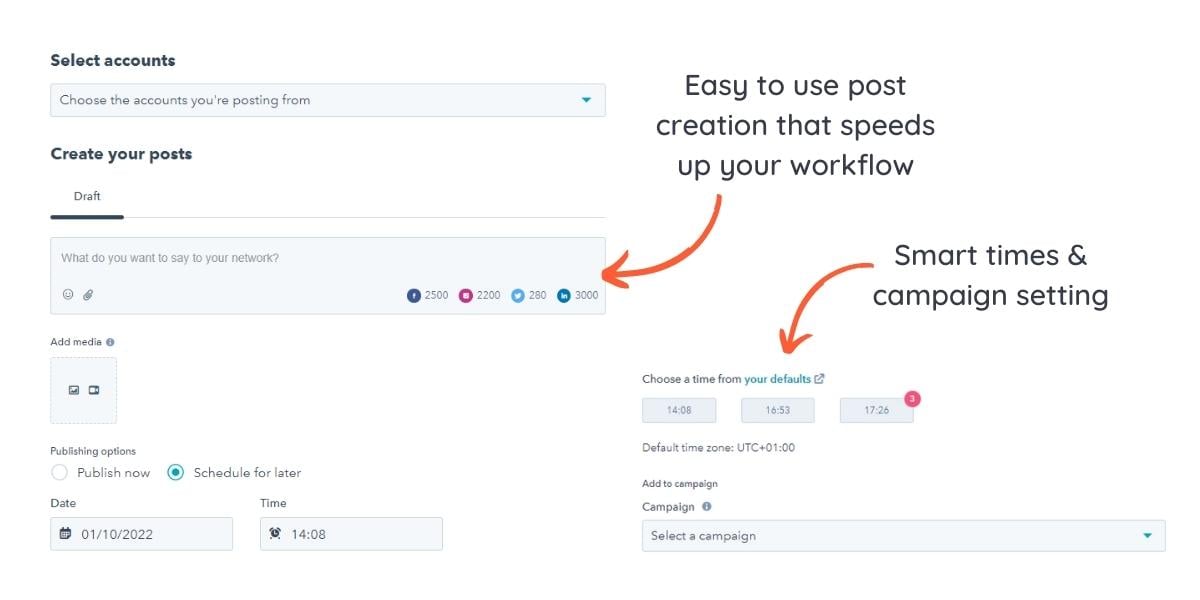 You can schedule across LinkedIn, Facebook, Instagram, and Twitter. The best thing is, you get to see all your upcoming scheduled posts in one easy place. You'll also get access to awesome analytics tools as well.

Improve your events with better communications
HubSpot's new 'delay until date' function within Workflows is game-changing for events communications. You can use one workflow and automate all of your email and SMS (and soon WhatsApp) communications.
For example, you have a webinar on the 17th November at midday:
1 month before you send your first invite

2 weeks before you send your second invite

1 week before you send your third invite

and 1 hour before you send your last invite.

After the event you send a followup email thanking them.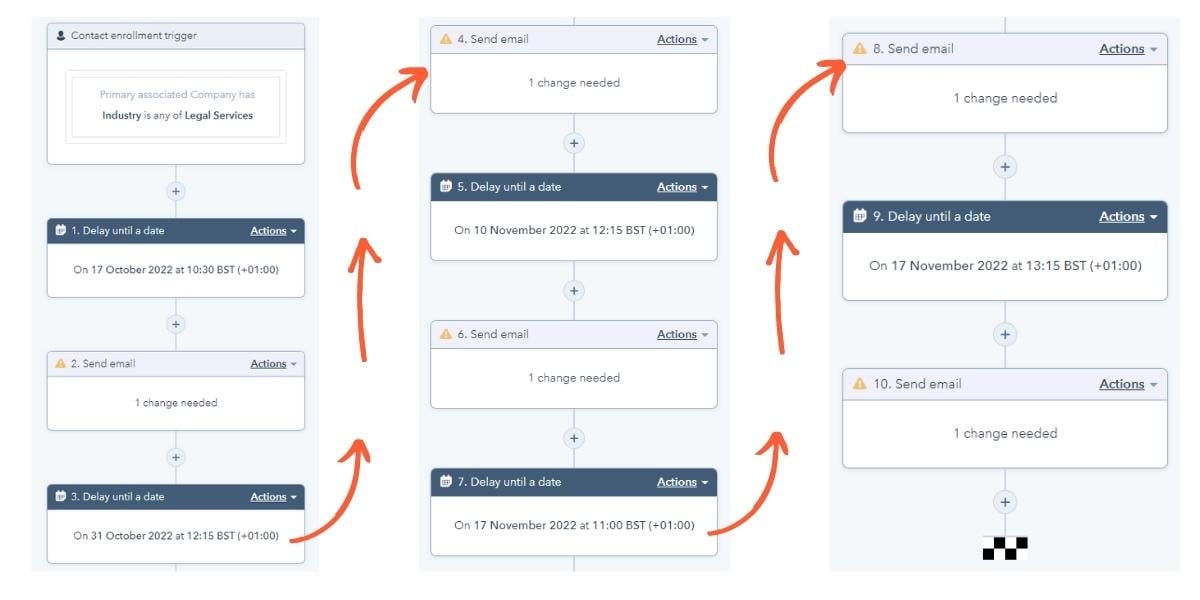 This can all be automated with HubSpot Marketing Professional, saving your team significant time and ensuring you don't miss a beat. Because Marketing Pro is so good, when someone registers you could also exclude them from the rest of the workflow!
Track the success of your campaigns
So, you've created your emails, social media posts, Google Ads, and got your webinar all sorted too. How do you measure the success of these in one place?
Campaigns within HubSpot
Campaigns are the place where you can tie all of your assets together in one place, enabling you to find out which assets are driving the most engagement and leading to closed deals.
Research by HubSpot has shown that customers using Campaigns get 62% more website traffic than those who don't 🤯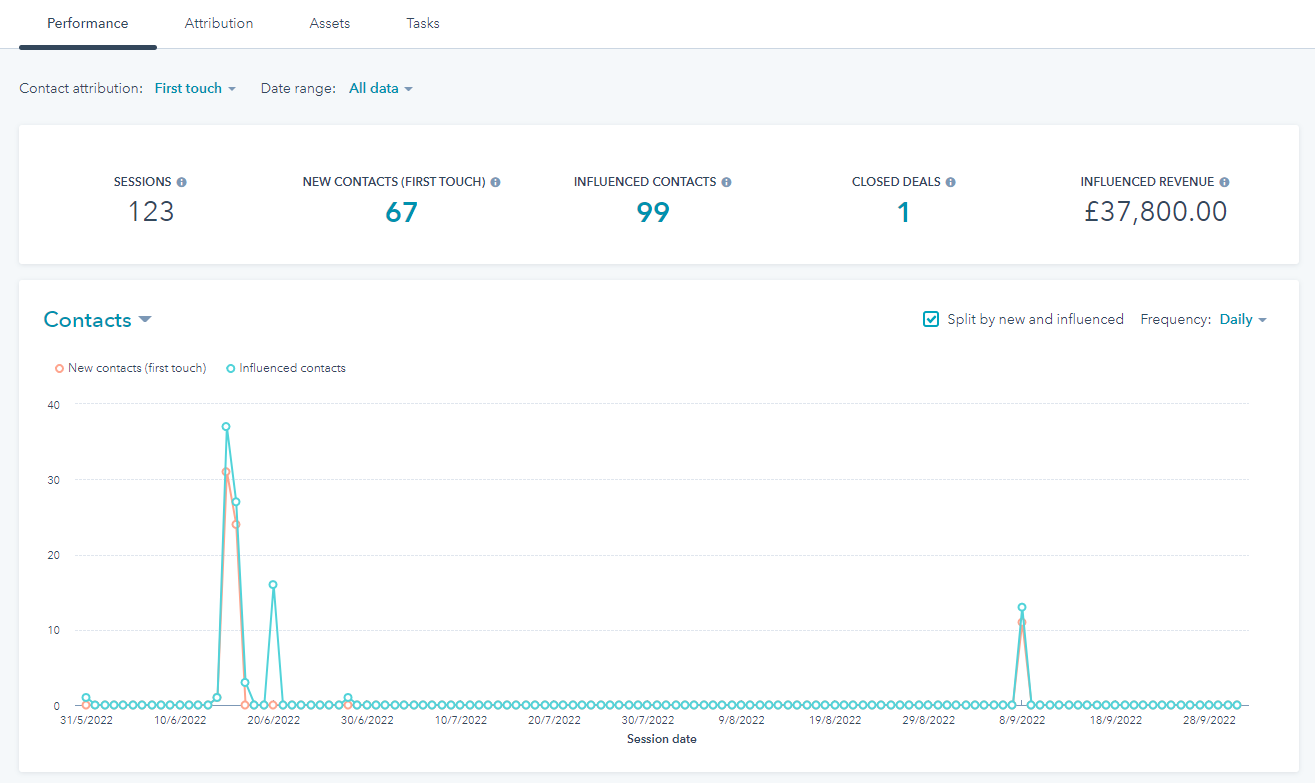 Marketing Pro gives you the power to track every asset and put a monetary value on how much revenue your campaign drove.

But it's not just about reporting. Oh no, it's much more than that.
Campaigns bring your team together and enable collaboration in one place. You can put comments on your campaign, create tasks, and also use the brilliant marketing calendar.
So, is Marketing Hub Professional worth the extra investment?
Yes, there's no doubt that for businesses with marketing budget's over £50,000, Marketing Hub Professional would enable considerable performance improvements and cost savings.
Although the subscription price does jump from ~£50 per month to ~£800 per month, the improvements made are substantial:
£££ saved by understanding which ads are driving deal creation
Time and money saved by consolidating social media tools, email tools, and analytics tools.
Time saved through automation, whether that's lead nurturing or automated email and ad sequences for events or other campaigns.
£££ generated through higher engagement rates within emails and web content.
We could go on, but hopefully you get the picture!
Even if your marketing team is one person, a ~£10-13k investment per year in software such as Marketing Hub Professional will increase the output and efficiency of your team, creating a snowball effect on your campaigns and revenue generation.
If you want to chat with us about Marketing Hub Professional, get in touch with our team today for a no-obligation demo.
Related post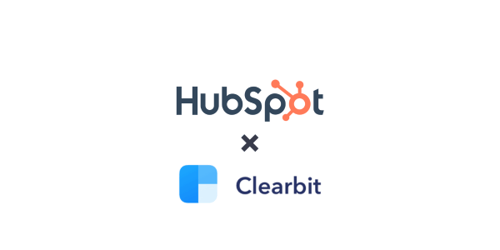 HubSpot has just announced they will be acquiring Clearbit in a landmark move for the new age of...