We're proud to be a eco friendly marketing agency! Tackling the climate emergency takes more than just recycling your cans of tinned tomatoes. By planting trees every month for Unmatched, plus our clients, we're helping to build a world for future generations to enjoy.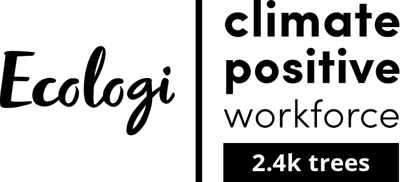 Planting for us, planting for clients.
Every time we onboard a new client, we're planting 100 trees around the world. But it's not just a one-off, we'll continue to plant 50 trees a month whilst that client is with us.
By planting trees for each of our clients, we're offsetting the marketing activity for that client by rebuilding habitats for endangered species around the world. However, we're not stopping there; we're committed to using print and digital suppliers that have a climate positive plan, or those who are already climate positive.
Who we work with
Our tree planting partner is Ecologi, and you can easily keep track of the growth of our forest. However, we have decided to keep our clients' identities anonymous, and we're planting under Client #1 etc.
All our printering partners use climate-friendly inks and recyclable packaging, as well as printing on FSC-certified sustaintable paper.
For design, we mainly use Canva. Canva is fully committed to becoming climate positive by 2023 and are already carbon-neutral. We do have to delve into Photoshop and InDesign once in a while, but Canva is our go-to.
Why we're doing this
Many people think that the internet is invisible and it just gets beamed magically to our phones and laptops. Unfortunately, the internet produces millions of tons of CO2 globally each year. However, the big internet firms such as Facebook and Google are doing their best to reduce emissions.
As a growing agency, we do create Co2.
Each page view on a website uses 0.012 kWh of energy in web hosting. Every month we drive thousands of pages views for our clients, using lots of energy.
Facebook & Instagram output 2.3m kgs of C02 per day(!). We use Facebook & Instagram for marketing our clients' services, therefore we contribute to this output.
The average person generates 136kg of C02 just from emails they send and receive. We send thousands of emails to customers per month for our clients.
Work with us
We're a climate-concious, forward-thinking, and agile agency. We're small and our clients get a 1-1 service tailored to their businebss objectives.
Want to grow your business and our forest? Get in touch.
Related post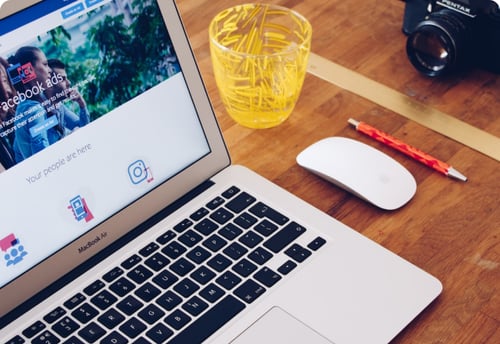 Marketing Hub Starter is under £50 a month and Marketing Hub Professional is around £850 per month....