Send any payload to anywhere.
Hooked enables seamless transmission of data packs to any destination through the use of industry-standard protocols.
In essence, Hooked offers a seamless way to connect and utilise advanced webhook functionality for HubSpot CRM.
No setup required. Simply plug it in and utilise the workflow actions to effortlessly transfer your data wherever it's needed. Using Hooked, you can send data via HTTPS or HTTP using GET, POST, PATCH, PUT, or DELETE protocols.
Create personalised message bodies effortlessly with Hooked. Utilise personalisation tokens from HubSpot, alongside static values, to easily craft your message. Define headers, server URL, method, and body in a matter of seconds.
Simplify your HubSpot experience with user-friendly webhooks!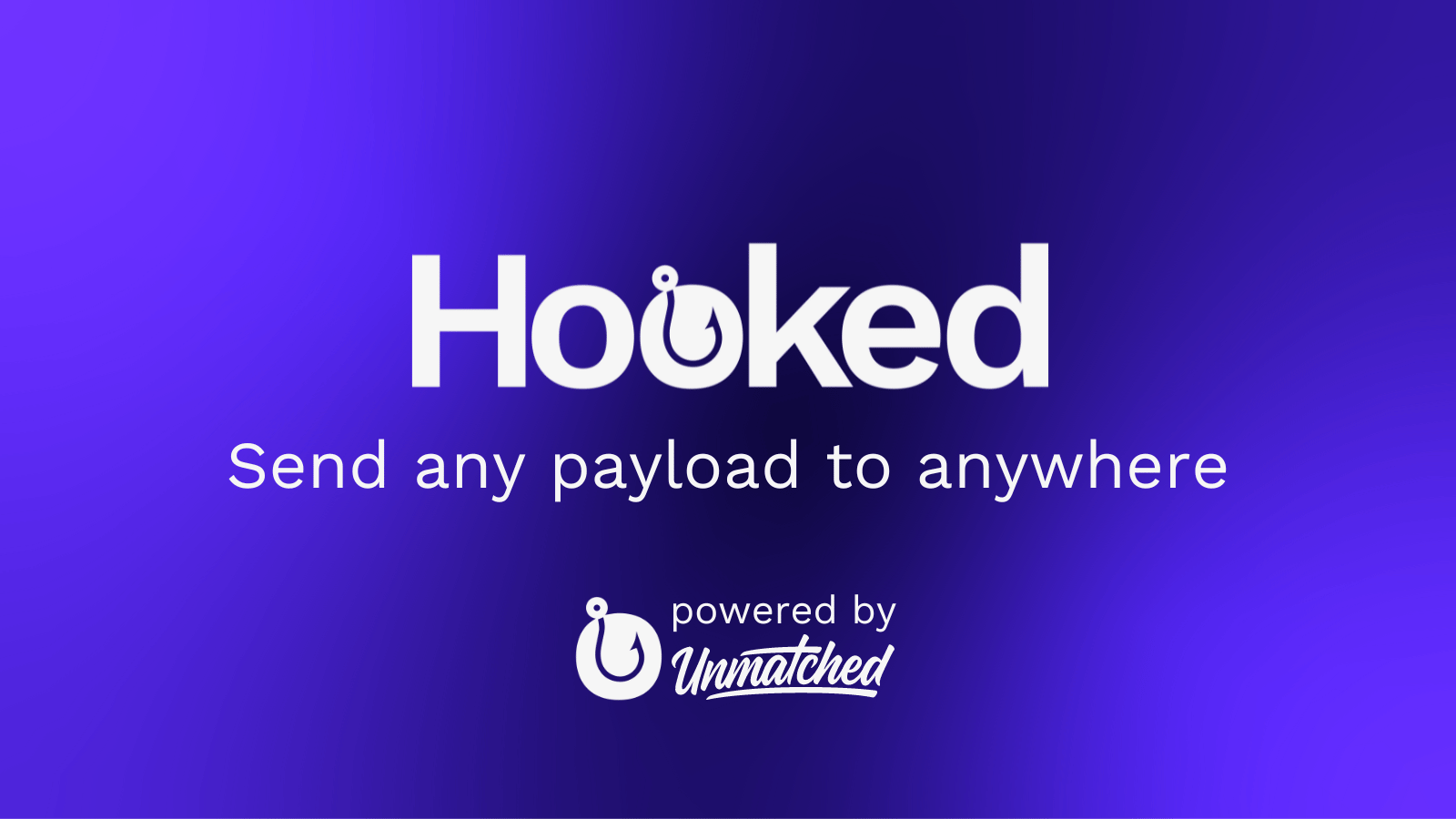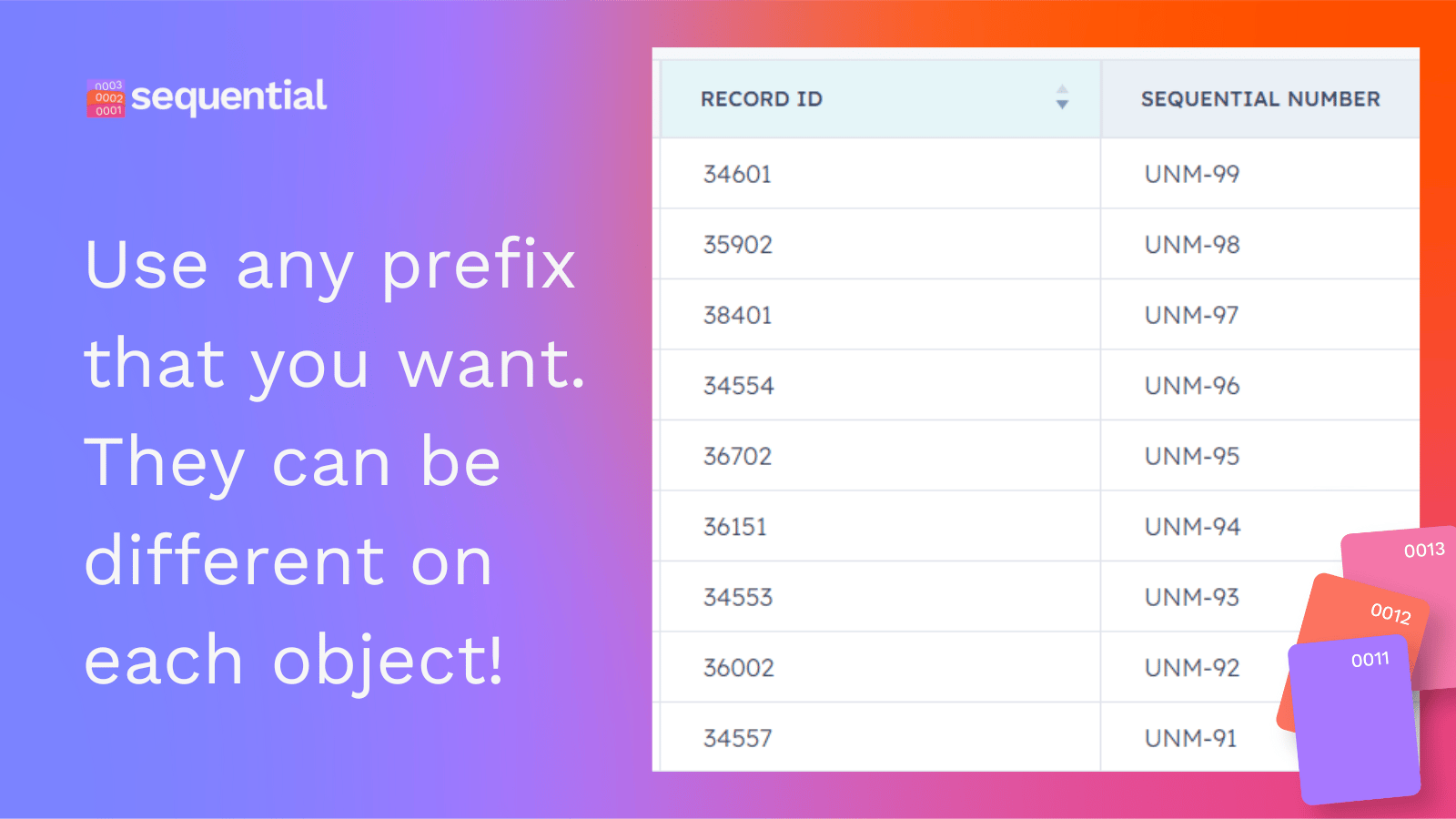 View the set-up guide now!
Send your payload over HTTPS or HTTP
Hooked allows you to send data to both HTTP and HTTPS endpoints, giving you more flexibility when you need it.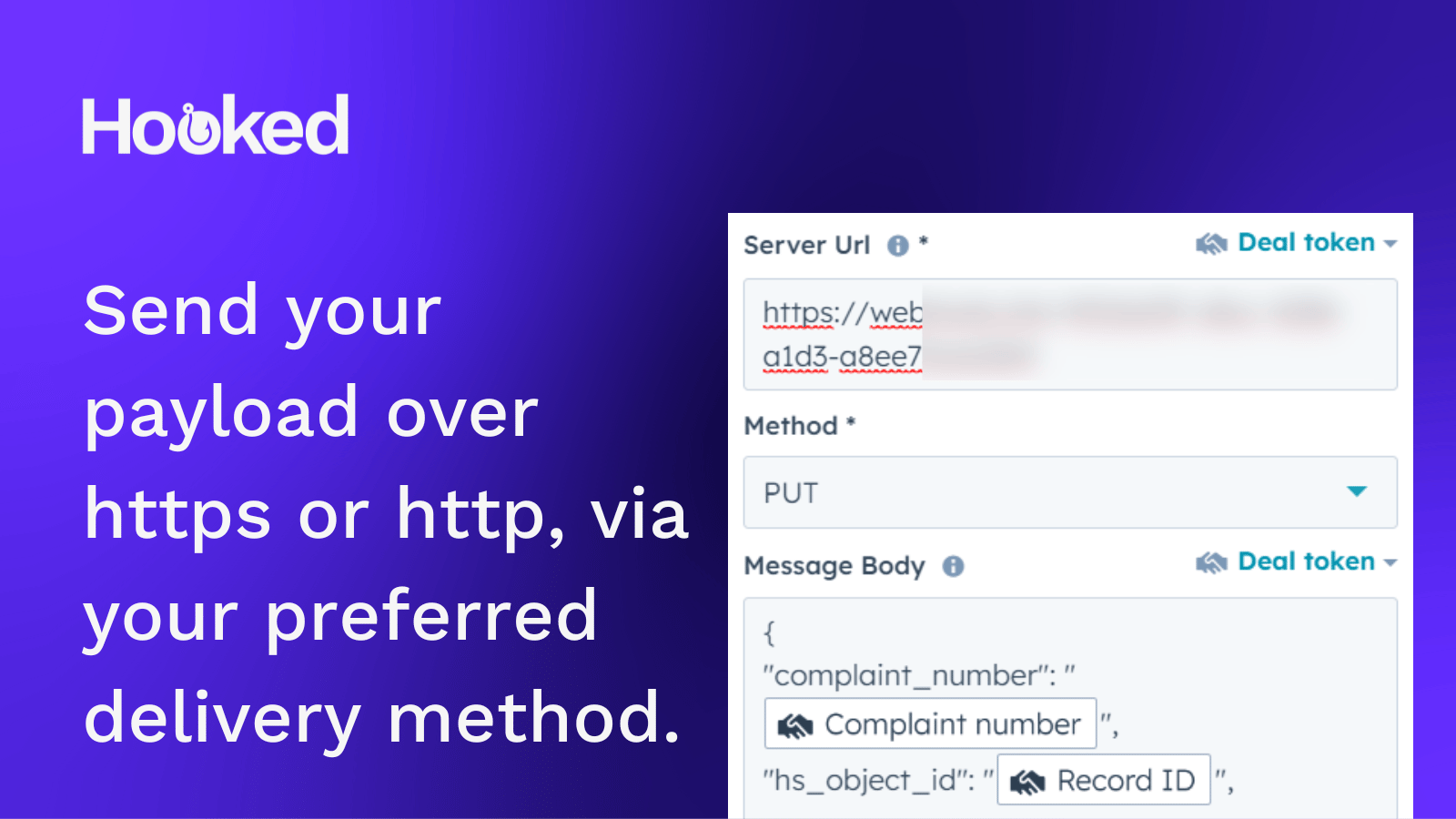 More methods for your requests
Hooked offers a wide range of methods for sending data, providing you with the convenience of built-in functionality for PATCH, PUT, DELETE, POST, and GET.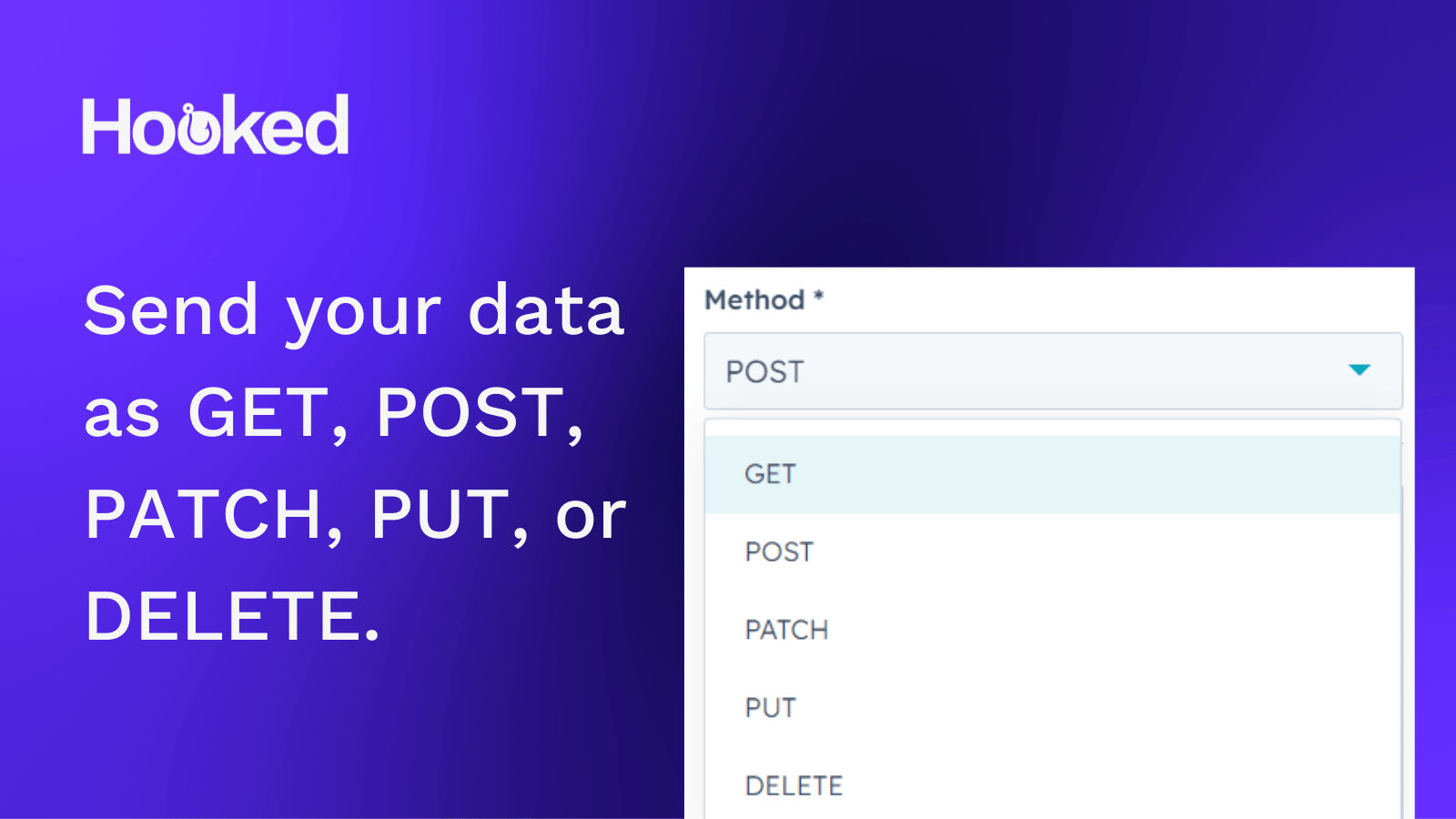 Structure your body with tokens and any other static data
Hooked seamlessly integrates personalisation tokens from HubSpot into your message, ensuring a tailor-made experience for your audience and users. Enhance your message body with the versatility of tokens and any other static data.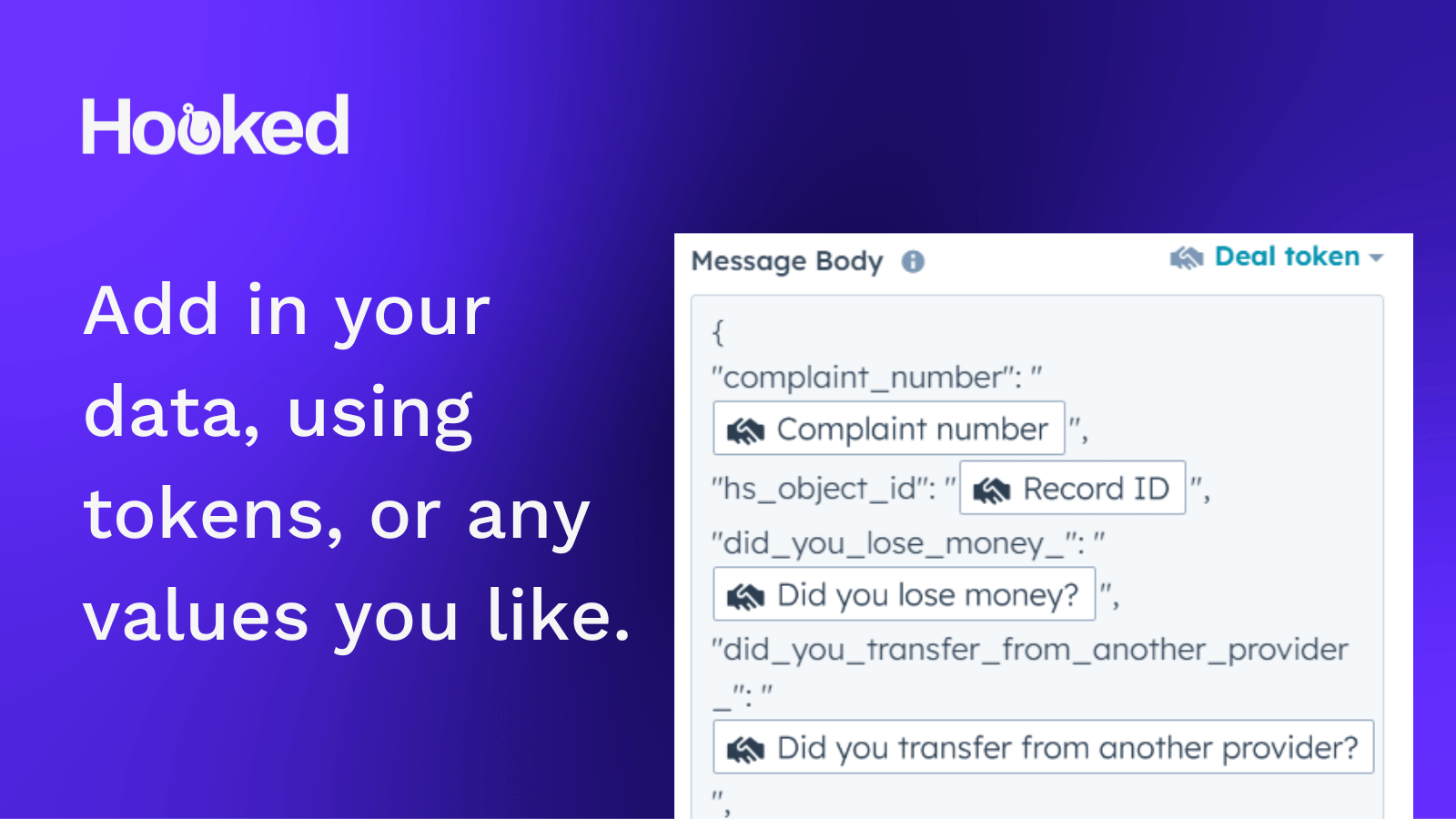 Add in your headers
Structure your request easily with space for multiple headers.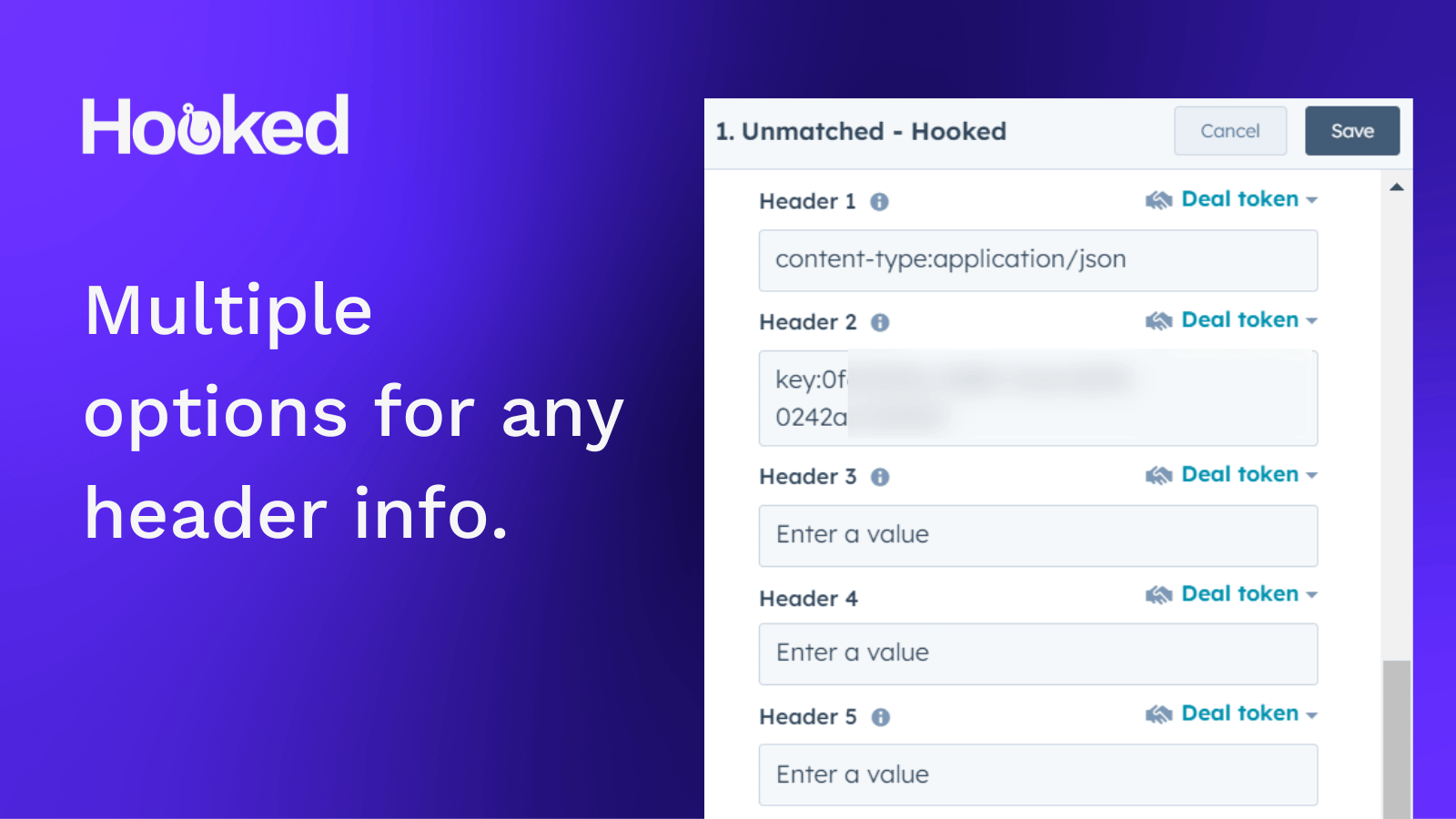 Available in all standard HubSpot objects
Hooked can be used across Companies, Contacts, Deals, and Tickets to send data anywhere.