Digital Transformation
Millions of businesses struggle with disjointed and unintegrated tech stacks. Systems not communicating, scattered data and inner departments at loggerheads. Sound familiar? It's time for change.
We create harmony across your tech stack to ensure growth, data integrity and efficiency.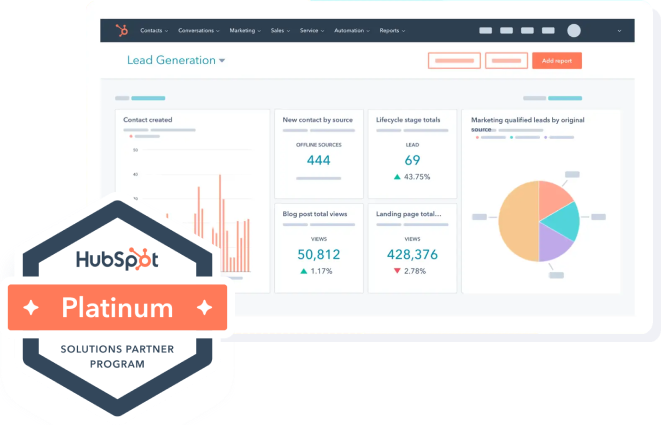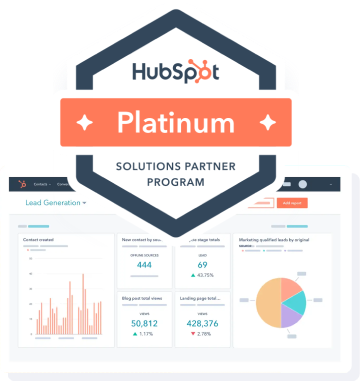 What is Digital Business Transformation?
Technology has changed our lives massively in the past 20 years. We now rely on our phones for everything, and some businesses are being left behind - don't be one of them.
Digital Business Transformation ensures your business is using technology across your sales, marketing, and all other departments. It's using technology to make your business more efficient and effective, delighting your customers in the process.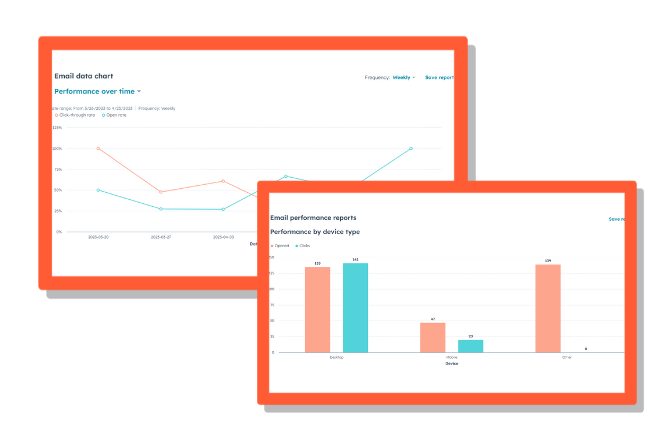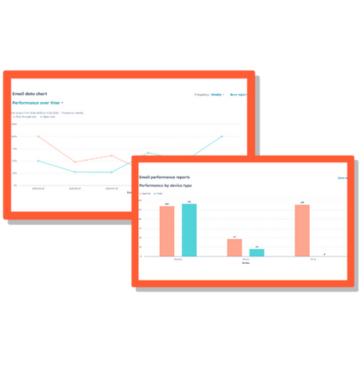 Enable CRM-powered marketing
CRM, Customer Relationship Management, is the heartbeat to your business. It's where your data helps inform important marketing decisions. Without it, your business becomes a rudderless boat, circling with no direction and wasting energy.
We can help you to get back on course.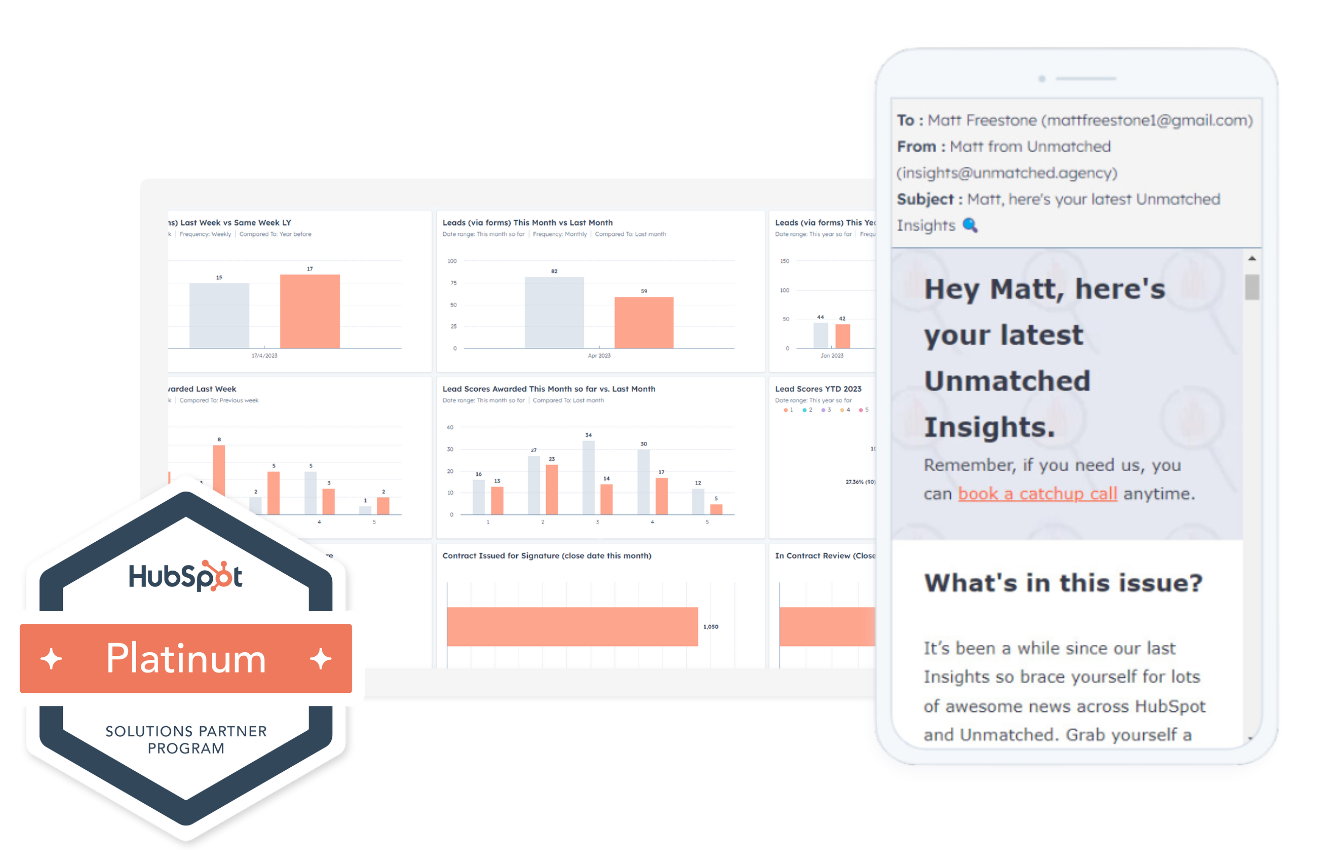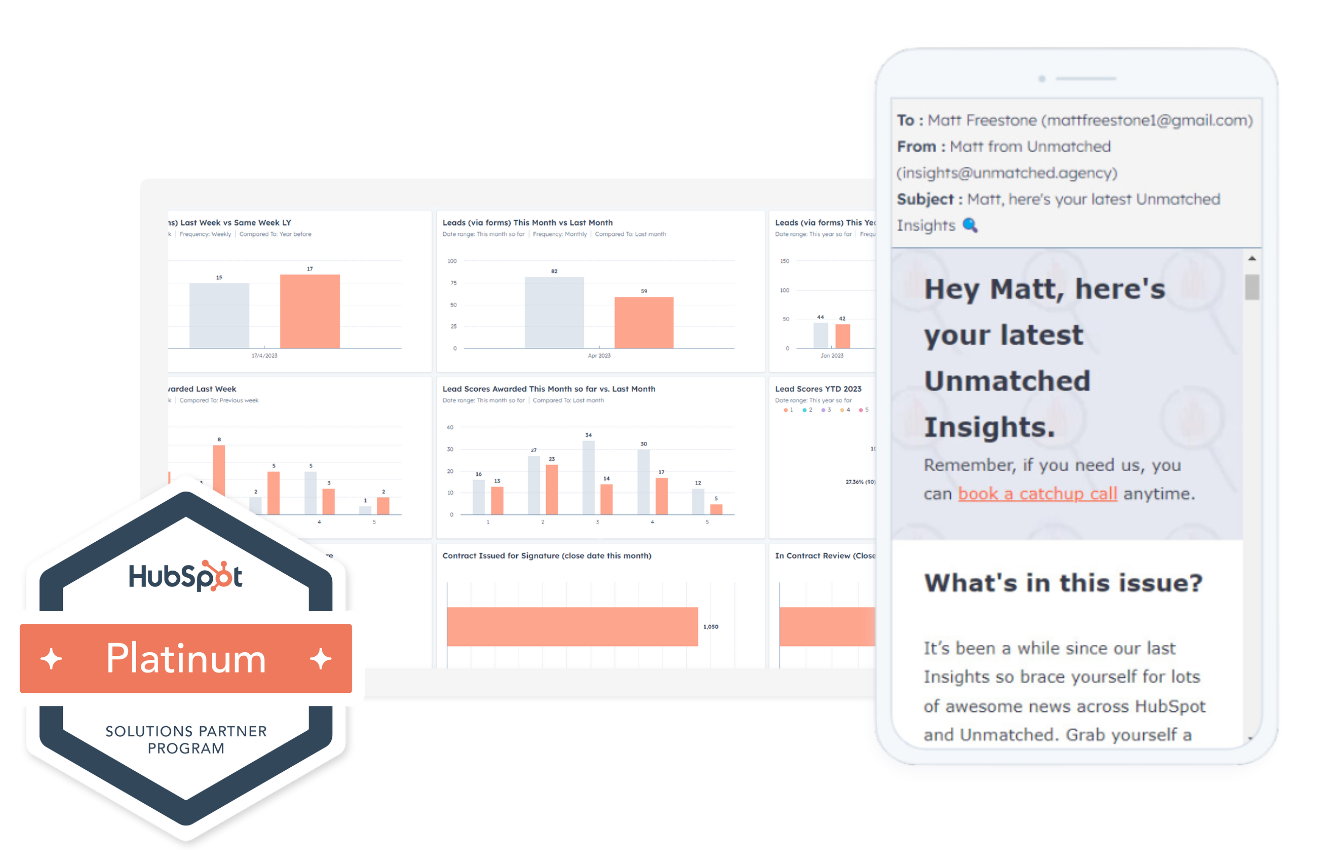 Top Digital Transformation Services

Data services
Do you have data that's siloed and not syncing with your other systems? We can solve that by integrating them together and reducing your data risk.

Custom System Builds
We can create a custom-built system tailored to your business's needs so there's no need to compromise on your requirements.

API Development
We facilitate communication between the different software your business uses.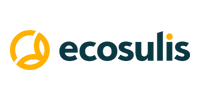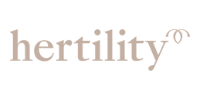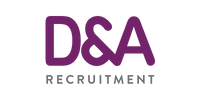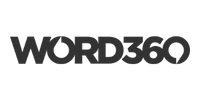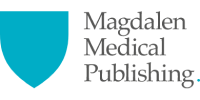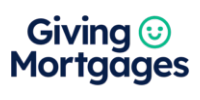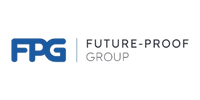 What could digital transformation mean for your business?
Improved alignment between teams.
Do more with less by making teams more efficient.
Automate time-consuming tasks and reporting.
Reducing data risks and possibilities of fines.
Delight your customers with improved customer service.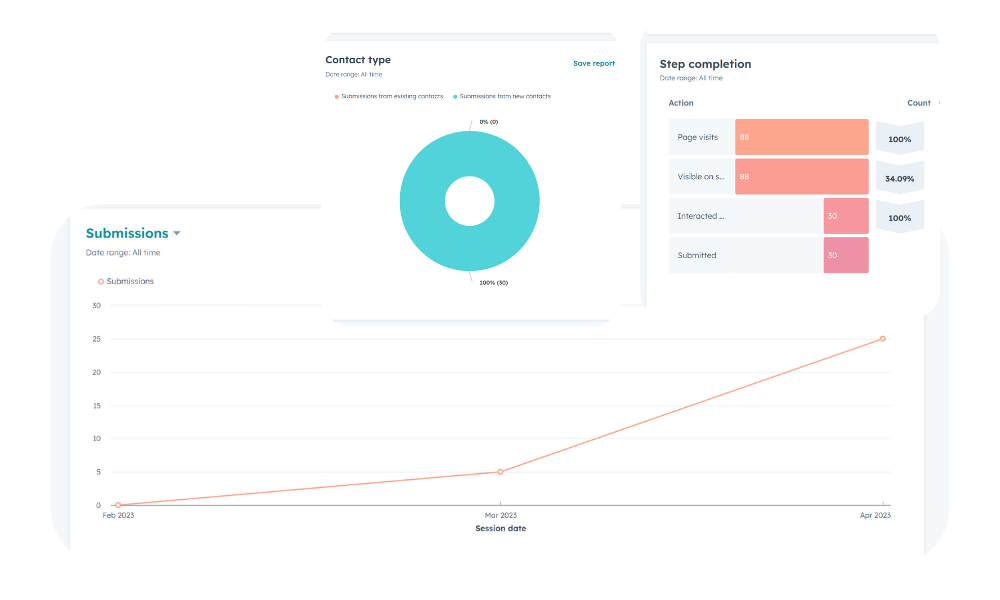 Book a Digital Transformation Meeting
Let's discuss how your business can be more efficient through technology. Book a meeting at a time that suits you.

"Unmatched are a very talented HubSpot agency and very knowledgeable in Hubspot functionality. I would highly recommend working with them."

"The Unmatched team were incredibly helpful from the beginning. It was great to be able to explain what we wanted and have Matt understand and suggest the best way to approach it. The walkthroughs helped our team to get skilled up quickly and enhanced our ability to link HubSpot with other partners we use. We couldn't have done it without Unmatched!"

"Unmatched has been brilliant to work with. They took the time to understand the business and our requirements. They have helped with data migration, cleansing, automation and onboarding for the complete team. Their experience and knowledge has been priceless in the delivery of the project. We have delivered the project in just under 3 months start to delivery. We look forward to working further with Matt and his team on improving our CRM use and other future projects. Highly recommend Unmatched, they are personable and professional."