Free website audit
We'll analyse your website and let you know where opportunities to grow your website are. Your website analysis will let you know things you can fix and areas to focus on to grow your website traffic.
Fast and free website audit

Discover how to improve your website

See how you can beat your competitors online.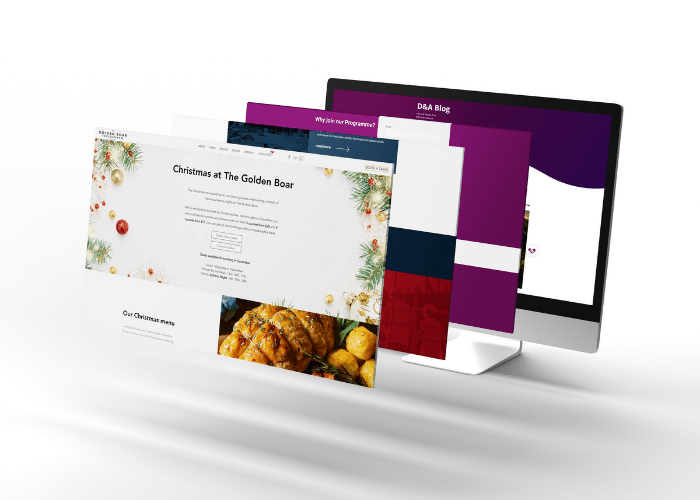 How to do a website audit
Conducting a thorough website audit is important for any business that wants to grow online and be seen by thousands of customers. It's easy to do a simple website audit, but you should leave a full audit up to a reputable marketing agency (like us!).
Quick step-by-step guide to a DIY website audit
Use a free tool, such as our one above, or this great audit tool by Neil Patel, to get an idea of where your starting point is.
Find your website's technical errors - such as broken links, slow speed, security issues, and more. Fix what you can, and send any you can't to your IT team or marketing agency.
Discover your SEO problems - these can include missing meta descriptions, alt text on images, a proper heading structure.
Analyze your design - you want your website visitors to be able to navigate quickly to where they need to go, and enjoy doing so. Check for high bounce rates on your pages as a good starting point to find which pages people fall off on.
Create a full checklist - some things the website audit tool will provide may take a while to fix. Make sure you create your checklist and work through the highest priority ones first.
If you need a hand with your audit, let us know, and we'll be in touch to help you grow your website.
What our clients' say

"Unmatched are a very talented HubSpot agency and very knowledgeable in Hubspot functionality. I would highly recommend working with them."
What our clients' say

"Working with Unmatched has been easy from step 1. Matt and his team were able to quickly understand our products and help develop a 3-month email marketing strategy to improve open rates and engagement. Their work has improved all that we set out to. Our open rates have more than doubled and the content created has proved engaging for new and existing customers."
What our clients' say

"The Unmatched team were incredibly helpful from the beginning. It was great to be able to explain what we wanted and have Matt understand and suggest the best way to approach it. The walkthroughs helped our team to get skilled up quickly and enhanced our ability to link HubSpot with other partners we use. We couldn't have done it without Unmatched!"
What our clients' say

"Unmatched has been brilliant to work with. They took the time to understand the business and our requirements. They have helped with data migration, cleansing, automation and onboarding for the complete team. Their experience and knowledge has been priceless in the delivery of the project. We have delivered the project in just under 3 months start to delivery. We look forward to working further with Matt and his team on improving our CRM use and other future projects. Highly recommend Unmatched, they are personable and professional."
What our clients' say

"Great marketing agency to work with, Matt and his team give all their clients star treatment. He makes you feel like you are his no 1 client each time."
Get in touch with us
We'd love to help you with your website project.