How HubSpot AI is Transforming Digital Marketing
31 Oct, 2023
|
3 MIN READ
|
Meave Scott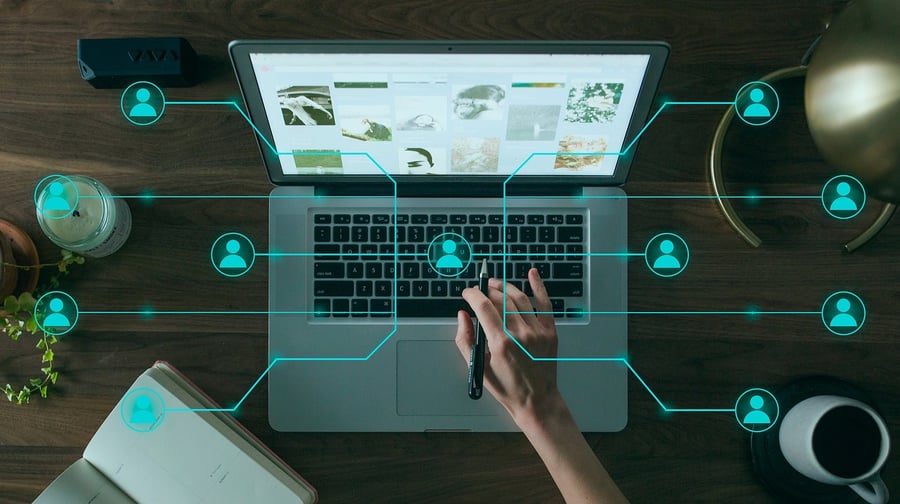 When you hear the term 'artificial intelligence' (or AI), it may conjure up images of science fiction movies and robots taking over the world. However, in reality, this will not be like a scene from iRobot. Unlike what some of us think, this technology is not here to replace us. It's here to enable us to work smarter, grow further and, specifically in digital marketing, enhance the user experience.
One of the most promising and innovative technologies is the AI that is built into HubSpot. With its new AI systems, you can improve your customer's experience and keep things organised and on point. In this blog, we'll explore how AI is revolutionising the way you engage with customers in HubSpot.
Personalised Content
The days of one-size-fits-all marketing messages are gone. Now consumers want personalised content that speaks directly to them. Luckily for us, HubSpot allows marketing teams to craft individualised messages that speak to a consumer's specific needs and wants.
This AI technology enables businesses to track the behaviour of their potential leads and create content based on their interests, which can be used in a targeted email or a custom landing page. This technology can also help you segment your contact lists and develop different content strategies based on your audience types, which can also increase engagement, time on site, and conversion rates.
Data Analysis
AI can collect and sift through large amounts of data, giving you access and a deeper understanding of customer insights. HubSpot's ChatSpot is an AI-powered companion that is currently being tested in BETA with the aim of helping businesses with prospecting, reporting and content generation plus much more (but more on that later). It can help to summarise and provide a birds-eye-view of your account's data, create reports based on specific filters and retrieve data on your potential customers - saving you a lot of time.
To activate your ChatSpot and check out the templates available all you need to do is visit the link in the account details dropdown menu of your HubSpot profile.
Content Generation
Nowadays marketers are under pressure to create content that's engaging and leaves a lasting impression. But creating that content isn't always easy - new ideas and brainstorming sessions are time-consuming and writer's block can be a real problem. With these struggles in mind, who wouldn't want an assistant tool that saves time and brain power?
HubSpot's free Content Assistant is another prototype currently available in Public BETA, but is designed to help marketing teams plan and create content using generative AI. Simple prompts and descriptions will generate email, landing page and blog copy. All you need to do is hit the backslash (/) command in your textbox, choose whether you want to generate a paragraph or heading, enter your prompt and hit generate. You'll watch as the bot thinks and then presents the requested copy. You'll have the choice to insert or refresh to generate something new.


It can also create social media posts from blog content and meta titles and descriptions that will attract users to your website. Look out for the lightning bolt as this is what awakens the tool.
In addition to this, HubSpot's ChatSpot can be used to write follow-up emails, draft blog posts, create AI-generated images and assist with SEO duties such as discovering keywords, analysing phrases and understanding what your competitors are doing.
Automated Emails
Automated emails are another powerful tool in HubSpot's armoury. The AI Email Writer included in HubSpot's Content Assistant tool (which we touched upon earlier) uses generative AI to write email copy. It can help sales teams draft introduction emails and customer service teams rewrite, change the tone and expand their customer service emails.
All in all, automated emails are a great way to build strong customer relationships and ensure your audience stays engaged and nurtured on their journey to conversion.
Customer Experience
In digital marketing, tracking customer interests and interactions is one of the most important aspects of AI. It can ensure each experience is unique, personal and provides the best service possible. Now HubSpot's AI can help to make creating personalised customer experiences easier than ever.
For example, you can incorporate a conversational chatbot into your website or Facebook Messenger. Chatbots are great as they can be personalised to suit your business and customer needs. They interact with users through simple prompts to interpret their problems and provide them with the steps to resolve them. Alongside this, another tool in the works at HubSpot is a GPT-powered (Generative Pre-trained Transformers) chatbot that will provide more humanlike conversation rather than relying on prompts like the conversational bot.
To summarise, we've seen how AI is rapidly becoming an indispensable tool in the digital marketer's toolbox and how you can have it all under one roof with HubSpot. It offers marketers a wealth of new insights and exciting abilities to personalise content, analyse data, improve experiences, and engage with customers. Unmatched is a Hubspot Partner and our team has the knowledge base to guide yours and ensure you get the most out of your systems. Get in contact with us today and together we can start your HubSpot journey.
Related post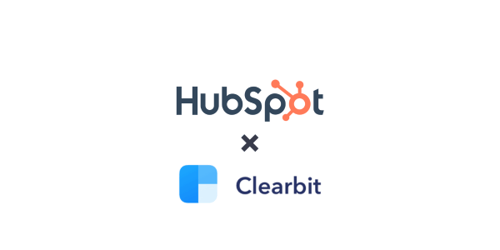 HubSpot has just announced they will be acquiring Clearbit in a landmark move for the new age of...